Antennas for 3G Mobile Broadband Data Communication

So you got this flat rate 3G internet USB dongle and find that you have a slow or unreliable connection?

Read on how to improve mobile broadband speed with an external antenna for a better internet surfing experience...
Read more...
Universal 3G USB modem to antenna adapter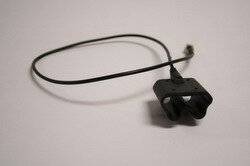 The adapter ADPT-026 is a new product for reception deprived HSPA users. It connects most available USB-modem sticks and PCMCIA Express modem cards to an external antenna, which hence improves signal reception.
Read more...