Universal 3G USB modem to antenna adapter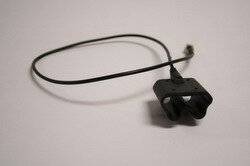 The adapter ADPT-026 is a new product for reception deprived HSPA users. It connects most available USB-modem sticks and PCMCIA Express modem cards to an external antenna, which hence improves signal reception.
This applies specifically to devices without external antenna connector. The adapter is made out of flexible material and can be easily slid over the modem and positioned over the modem-internal antenna. The ADPT-026 couples electro-magnetically with the internal antenna and combined with a strong external antenna the UMTS/HSPA signal reaching the modem is fortified. This increases data throughput and subsequently the delight of having a high speed mobile broadband connection in sparsely covered areas.

The light weight though robust adapter covers all GSM and UMTS/HSPA frequency bands from 880-2250 MHz. It comes standard with 0.5m of cabling and an SMA(f) connector. Together with a high gain antenna a typical increase of signal strength of 10 – 14 dBm can be measured. This corresponds with increased download speeds with a factor of 3 to 6, i.e. 3Mb/sec vs. 0.5 - 1Mb/sec, see graphic.
Coupler and outdoor antenna provide a higher, more stable throughput and fewer connection drops even in areas were there is a reasonable connection to the 3G network.
This applies in comparing standard modems just using the internal antenna with using the modem in combination with ADPT-026 and one of Poynting's broadband antenna, like the PANL-A0038, the LPDA-A0044 or the OMNI-A0121.
Example modems: Huawei E220, E270, E172, E176, E160, Option GlobeTrotter Express Cards (Vodafone), Option iCON 401, Option iCON 225, Novatel Ovation MC 950D and many others.
Please tell us your experiences with your specifc modem!
Please don't forget that you do need an external antenna in addition to the adapter to boost your signal.
Connector: SMA(f), for more technical information, please refer to the ADPT-026 Datasheet.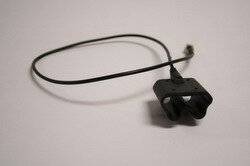 Customer feedback:
"... we tested the new adapter and it works great, for the Optoin iCON401 we can measure a difference of 10-14 dBm together with Poynting's LPDA-A0044 compared to using the modem without antenna."
Field test configuration (see graphic):
Laptop with Option iCON 431 used inside a building, about 3m away from big windows. Poynting's OMNI-A0121 antenna mounted on a wall outside of building. ADPT-026 used to couple internal antenna of iCON 431. Download of a >80MByte testfile. Signal strength without antenna and coupler -94 dBm, with ADPT-026 and OMNI-A0121 antenna -85dBm.
For more information please please contact us